If you ever wanted to transform your wired in-ear headphones in a wireless pair (with added features), iFi Audio covers that niche with the new iFi GO pod.
The GO pod is a pair of what look like mini dongles that host Bluetooth streaming, high resolution CAD and headphone amplification inside, and connect to your existing wired in-ear monitors – provided the cables can be detached from the headphones – to turn them into wireless headphones.
For what? According to iFi, this will enable "high-performance IEMs to make the world's best performing true wireless in-ear headphones". It's a pretty bold claim, but iFi claims to have designed crucial elements of the GO pod's technology – Bluetooth, DAC, amplification – in separate stages and is optimized to deliver the best sound quality when combined with performance. high. wired headphones.
The GO pod may be tiny, but like all iFi products, it packs a lot of tech. It supports Bluetooth 5.2 and integrates a Qualcomm QCC5144 module with a 32-bit quad-core architecture. This allows it to support higher quality codecs such as 24-bit aptXHD And aptX adaptive from supported devices, and there is support for LDAC and LHDC codecs as well.
Inside each GO pod is a pair of dedicated 32-bit Cirrus Logic MasterHIFI high-resolution DAC chips (one for each channel), with precision clocking that aims to reduce jitter. The DAC also promises "ultra-low distortion and high dynamic range," which iFi says is essential for the GO pod to deliver "better sound quality than true wireless headphones."
The balanced amplifier stage delivers 120mW of power into 32 ohms, and there are four impedance settings (16, 32, 64 and 300 ohms) to suit all types of headphones. The GO pod will automatically detect and switch to the impedance setting that best matches your wired headphones.
Other features include a built-in mic for calls and voice commands, and the IPX5-rated water-resistant casing also has touch controls. GO Pods can hold up to seven hours of battery life on a single charge, while the included charging case provides 35 hours in total. The case also supports Qi wireless charging and USB-C fast charging.
Will the devices seem bulky to you? It's hard to say how comfortable they'll be in the long run, but each pod weighs just 12g and has moldable loops to wrap around your ears to keep them in place.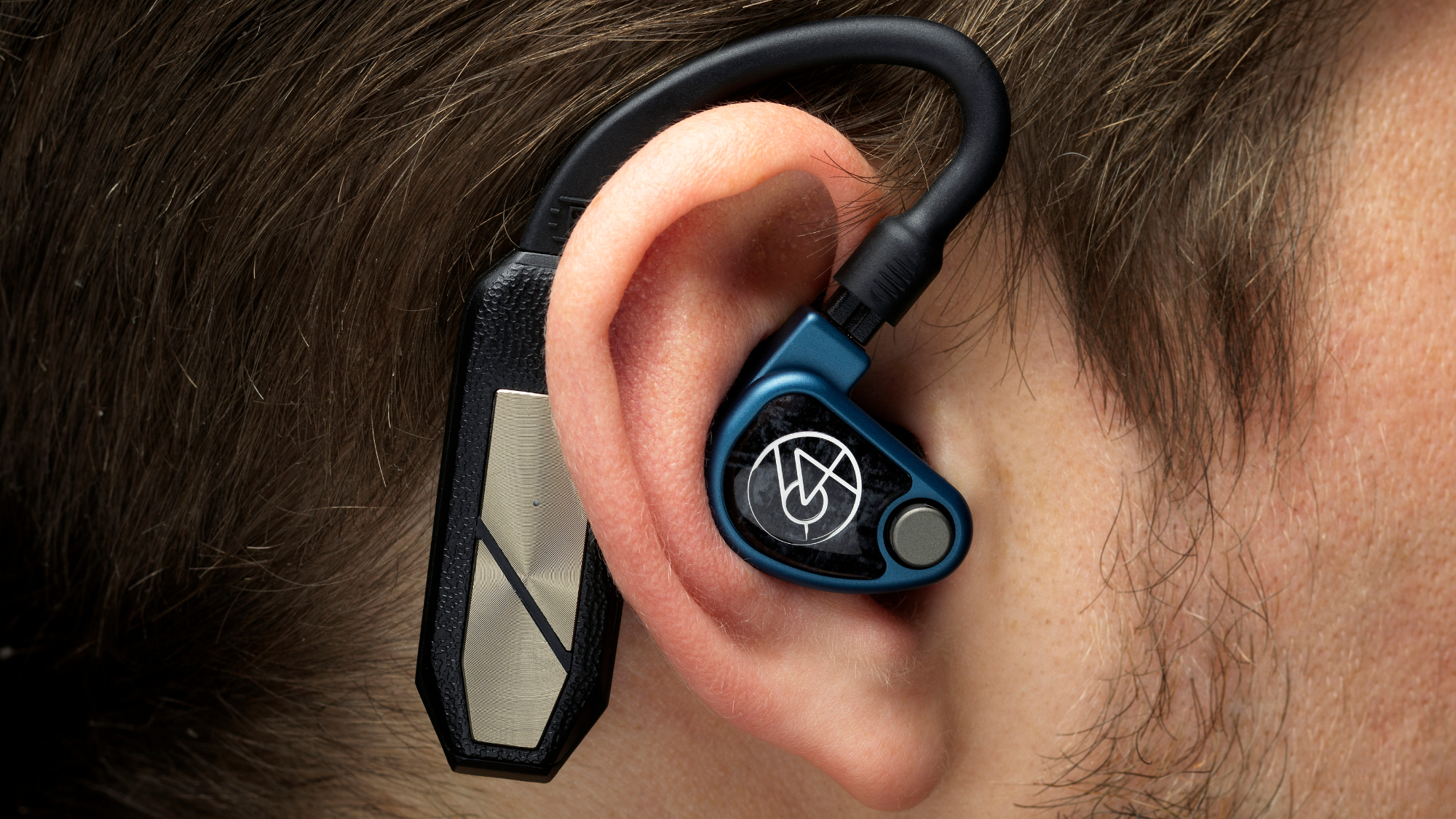 Which wired headphones can be connected to the iFi Audio GO pod? Any pair with detachable cables. The GO pod's removable earloop supports MMCX, 2-pin, Pentaconn, T2, and A2DC connectors.
Available now, the iFi GO Pod costs £399/$399 on its own. That's quite a steep price to pay – after all, you can just buy a pair of best wireless headphones for less than £300. However, iFi expects the GO pod to be paired with "high performance" headphones, so it doesn't expect you to plug them into your budget. SoundMagicsFor example.
To that end, the company has teamed up with a handful of premium headphone manufacturers for a bundle deal for the first 1,000 iFi GO Pod units sold, with a choice of the following in-ear headphones:
Aurum Craft Ears: £1,399
64 U4 audio: £1,299
Meze Audio Ria Penta: £1,199
Meze Audio Advar: £999
Westone MACH 60: £999
Meteor Symphonium: £799
After this run, MMCX and 2-pin connectors will come standard, while Pentaconn, T2 and A2DC connectors will be sold as an additional option.
iFi's line of GO products, such as the iFi Go Blue And iFi Go Link, tend to be tiny and extremely affordable, so it's interesting to see the new GO pod taking a more expensive approach. Is it a niche product that meets your needs? Let us know if you're tempted to convert your trusty wired IEMs with this device…
MORE:
here are the best DACs we recommend for desktop and laptop use
Here is our selection of best in-ear headphones buy
And the best wireless headphones which are also affordable
What are the best Bluetooth codecs? aptX, AAC, LDAC and more explained