Artists are still posting NFT collections all the time. This may surprise you, given that the NFT "market" crashed in 2022. But the downturn in NFT trade has left room for serious NFT artists and collectors, those who see room for a new kind of digital art and creativity, and there are still fascinating projects coming out every day.
Contrary to what you might think, there is always a strong demand for interesting and unique NFT art collections and projects. What is an NFT? Simply put, an NFT is a digital collectible held and sold on the blockchain where authorship is tracked and cannot be changed – it creates provenance and it adds value. Although we have a guide for how to make and sell an NFT and even my tutorial for how to create an NFT for freelaunching an NFT collection is a bigger task.
So if you have a great idea for a new NFT collection, how should you go about launching it and getting noticed? Matthew Liu, co-founder of Origin Story, has some ideas. Origin story (opens in a new tab) is unique in the NFT space because it offers the tools you need to launch everything from an NFT marketplace to NFT collections.
Origin Story has helped NFT projects such as Karafuru, OnChainMonkey, and Roof Stock on Chain (opens in a new tab), the world's first real estate NFT sales platform. Currently, Origin Story offers its platform to select customers, but the goal is for anyone to use it to create bespoke NFT collections, marketplaces, community drops, and collaborations. If OpenSea is Amazon, Origin Story seeks to be Shopify.
"OpenSea has taken a stance that is now almost anti-creator friendly. In economic terms, all entities are treated as one size, everything looks the same, just like an Amazon product page," says Liu in our interview. "We're taking more of a Shopify model, and when you think of Shopify, in the world of e-commerce, it's enabled millions of different e-commerce purchases to be online and to have these more personalized brand experiences and direct relationships with their customers."
Origin Story aims to open its tools platform to everyone this summer and will allow users to create branded marketplaces and use a variety of models, including offering subscriptions, as well as tools of commitment. The thing is, if you've been watching and wanted to build an NFT collection with all the bells and whistles of a major release of Beeple or Pudgy Penguins, then Liu provides the platform and tools to make it happen.
We're about to take the next step in NFT art – "we're in the building phase," Lui says – and the Amazon-like broad approach of the best NFT marketplaces will likely be replaced, or at least supplemented, by creator-focused platforms offering an "Etsy for NFT Creators" approach. But what should you know if you are planning to launch an NFT collection? Liu has some advice.
7 tips for launching an NFT collection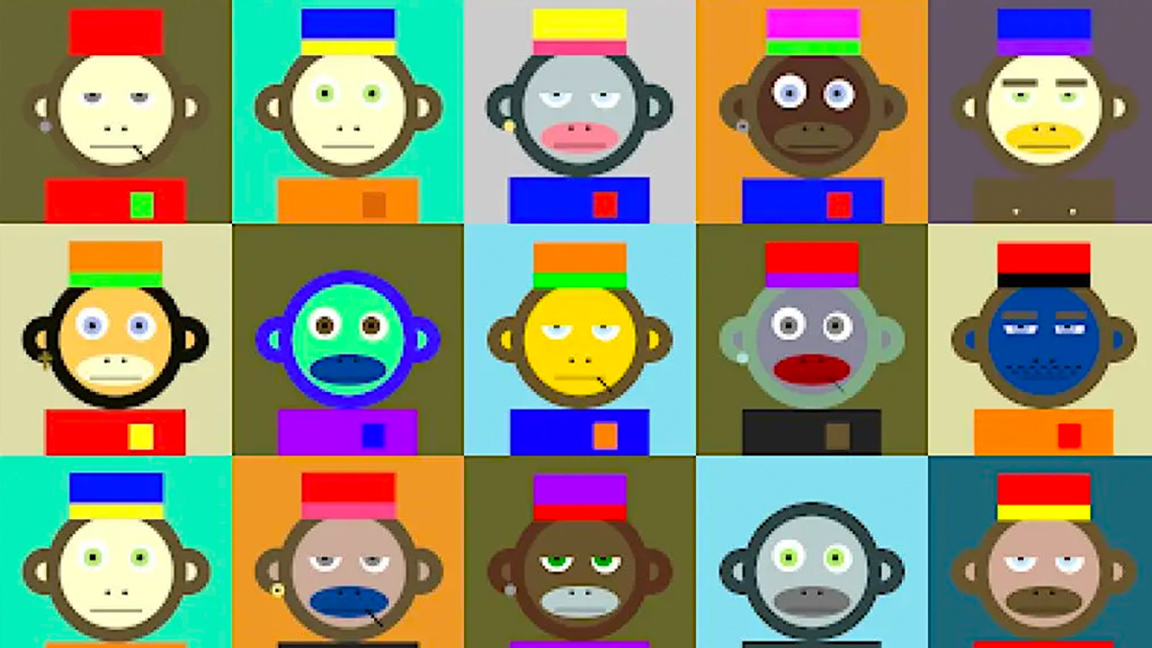 01. Know your project
It may seem obvious, but before you start, you need to know your goals and what your project is about. Lui says to me, "I think the first thing to do is identify why you're releasing your NFT. Is it a digital art NFT?
It is worth considering a theme that is both trendy and timeless. Think about what's hot in the art world right now, then choose something completely different. Just kidding, sort of. While it's important to consider current trends when launching your NFT art collection, it's also essential to choose a theme that has some staying power. This way, your NFT collection will still be relevant and valuable long after the hype has died down.
Tells him ask yourself, "Is the art the real utility or is your NFT meant to serve some other fundamental purpose? For example, is it a ticket or is it something for the game? "
02. Don't be shy
"If you're a pure artist, the thing you really need to think about is how do you build a community and how do you get people to follow you? It's a multi-pronged strategy," says Lui, who advises against be shy but get out. there and promote yourself. "First, do your job. Just like when trying to build any type of audience, it's about being seen and not being too shy. Work consistently and show that you're in long-term NFTs."
Launching an NFT art collection requires some serious marketing skills. Think about who your target audience is and how you can reach them. Use social media, email marketing and other tactics to get the message across. As He tells me, "There is an art to selling art, so to speak".
03. Build your community
As an NFT artist, you need to be part of the community to get noticed, and two key channels need to be used, Lui says: "Go to Twitter and Discord, these are channels that NFT collectors and artists use. sure to have a twitter [account] and make sure you have a Discord [account] for your team members.
Starting an NFT art collection takes time, effort and patience. Don't be discouraged if things don't take off right away. Keep creating, keep talking, and keep refining your approach. Eventually, your hard work will pay off, and even if it doesn't, you'll have made new friends and been inspired to create.
Basically, Lui advises, "Start engaging; engage with other artists and see if they want to create collaborative works or if they want to showcase their art alongside yours; participate in the community."
04. Support other artists
Do not exist in a bubble but be a participant in the NFT world, says Lui. "A great way to start is to take some money and just support other artists and buy some of their work. Be considered a collector and an artist. You don't have to spend a lot, but be seen that you've committed to space and support the overall state, and you're likely to recover more than you've provided."
It can also help you set realistic prices. It can be tempting to set your NFT prices at exorbitant levels, but keep in mind that there is a lot of competition. Supporting other artists also allows you to see what prices similar NFTs are selling for, what you think of those prices, and set yours accordingly.
05. Meet people and get involved
He explains that some collectors can boost your credibility: "There are celebrity collectors. If they collect your work, then that's the stamp of approval. If you get that, then all of a sudden your words are much more valued by I think it's important to do some one-on-one interaction, whether that's online, or visiting NFT galleries or conferences; getting to know the important people in the world. 'space.
But it all comes back to how the NFT supports new artists: "One thing that's pretty unique in the NFT community right now is how pretty supportive everyone is. A lot of these big collectors and influencers are trying to grow the space and help everyone, and they're willing to spend their money to support the creators, so this really is a golden opportunity."
06. Think creatively about your NFT collection
"I think people definitely reward both creative art and potentially creative mechanics," Lui says. "So you have to take ownership a bit of the idea of ​​saying, 'hey, how do I think about everything holistically and not just what the visuals are?' We've seen some interesting mechanics where artists produce multiple works of art, but to get this new collection, you have to already have something in their previous collection."
He explains a few more examples: "You might actually need to burn an NFT, almost like sacrificing it, for the right to get a new, improved piece of art. NFT; collectors care about art, but they also care whether what they buy will appreciate or depreciate, so if you create the right environment for that, you can increase the demand for your work over time."
07. Don't give up, see the big picture
Starting an NFT art collection takes time, effort and patience. Don't be discouraged if things don't take off right away. Keep creating, keep marketing, and keep refining your approach. Tells her how to see the big picture of where it will help when things feel daunting.
"Don't give up. It's still too early right now, but overall the NFT market is going to grow 1,000x in the next five to 10 years. So if you're ahead right now and you're trying to get out."
Adds some perspective to him, "There aren't millions of NFT artists. Today there are a couple 1,000 good ones, and so fight to be with those 1,000, and then as the global market will grow in the next few years, this can be a very, very powerful move – the number of people who will care about you, know of your existence and want to collect your art NFTs will grow. financial benefits.
Learn more: