Let's be honest: electric vehicles can get bad press.
Maybe it's range anxiety. Or the scarcity – and uncertainty – of public charging stations. Both are valid reasons why some Americans doubt electric vehicles.
More and more industry watchers are now arguing that a plug-in hybrid (PHEV) could be the "ideal" powertrain of choice for those looking to try electric vehicles. Plug-in hybrids have a gasoline engine, at least one electric motor and a battery, which can be charged via regenerative braking or a plug. Some PHEVs can even go up to 60 miles in electric mode.
They were once seen as a temporary solution to the adoption of electric vehicles. No more.
"The reality is that electric vehicles aren't going to work for everyone — not now, not in the next five or even 15 years," AutoPacific analyst Robby DeGraff told ABC News. "There will always be people living in apartments or houses that don't have a place to plug in. We shouldn't be forcing electric vehicles on people."
DeGraff said electric vehicle charging infrastructure has lagged in Milwaukee, Wis., where he lives. He can count the number of Level 3 Chargers in the city, adding that many are often down or offline. He attributes the electric vehicle craze to Tesla, the top-selling electric vehicle automaker in the United States, noting that the "Tesla buzz" hasn't stopped even with the increased competition.
"If you're a consumer toying with the idea of ​​an electric vehicle…you look at the Tesla charging network, which is fantastic," he said. "Teslas is still very desirable and sexy."
Last year, 186,400 PHEV units were sold in the United States compared to 774,000 battery electric vehicles (BEVs). AutoPacific expects plug-in sales to reach 305,000 this year and 425,900 in 2024. There are currently 51 PHEVs (including cars, SUVs, crossovers and a minivan) on the market and 61 BEVs. DeGraff said consumers would buy more PHEVs if they were aware of the benefits of owning one.
"They are more affordable than a regular electric vehicle and perform like a traditional hybrid when the electric range is exhausted," he said. "They have more flexibility…I think they're perfect."
The top-selling PHEV in the United States is the Jeep Wrangler 4xe, which was launched in 2021. The Wrangler 4xe now accounts for 24% of all Wrangler sales and over 43,100 units were sold in 2022. (The 4xe is available at Willys, Sahara, High Altitude and Rubicon models.) Jeep then launched the Grand Cherokee 4xe in late 2022.
The Wrangler 4xe boasts an electric range of 21 miles; the Grand Cherokee 4xe tops out at 25 miles. Jeep, part of automotive conglomerate Stellantis, will introduce even more electrified models by 2025.
"By 2030, more than 50 percent of Jeep brand sales in the United States will be all-electric," a spokesperson told ABC News.
Japanese automaker Toyota will add the latest generation of its Prius Prime this spring following the success of the RAV4 Prime sport utility vehicle, which has an EPA-estimated electric range of 42 miles.
"The demand for our Prime vehicles exceeds our ability to manufacture them," a Toyota spokesperson told ABC News. "Almost all RAV4 Primes are pre-sold before going on sale. With the design and features of our all-new 2023 Prius Prime, we expect the same customer demand when it goes on sale."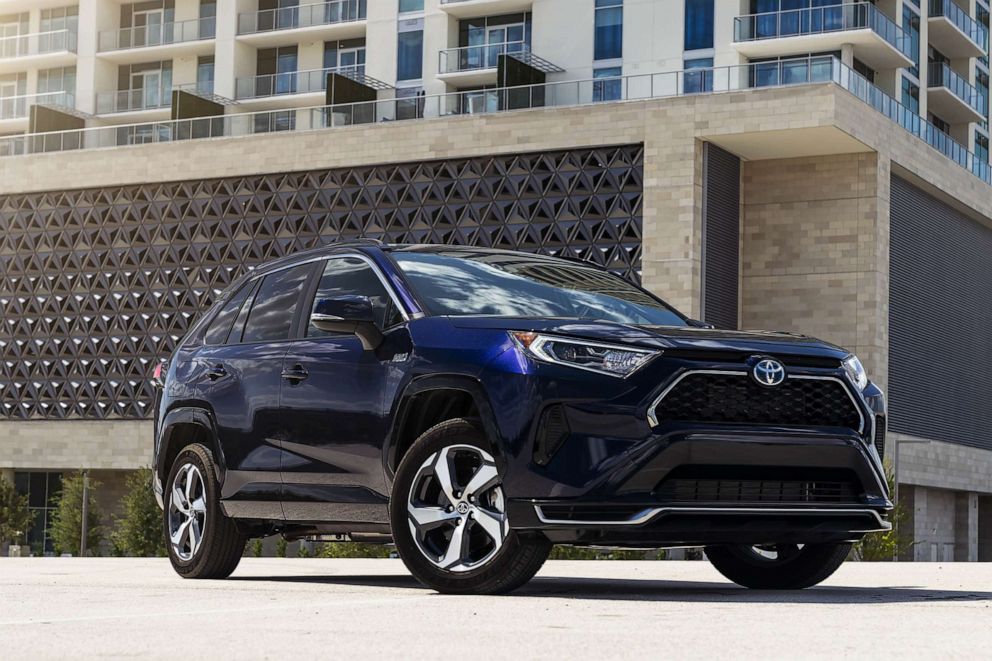 Toyota, a pioneer in hybrid technology, recently announced that it pay more attention to BEVs, a significant change for the company. Plug-in hybrids, however, will still be available to drivers who prefer them.
"Our strategy will continue to evolve as we work to meet customer demands, but PHEVs will continue to be a part of that strategy," the spokesperson said.
Karl Brauer, executive analyst at iSeeCars.com, said plug-in hybrids have "no downside" for owners, especially since they can be easily charged with a standard 110V outlet – no expensive external chargers. is not required.
"With a PHEV, you're not at the mercy of public charging infrastructure, which is still lacking," he told ABC News. "You will never face queues or chargers that don't work."
Many plug-in hybrid vehicles may also qualify for state and federal tax credits. PHEVs may weigh more than non-hybrids, but the instant torque of the electric motor will immediately satisfy drivers, Brauer said.
"PHEVs are the most complex type of car and the technology is constantly improving," he said. "Batteries are getting more efficient and lighter. Newer versions won't suffer weight penalties like previous models."
Mitsubishi Motors has been producing a plug-in version of its Outlander for a decade. The electrified SUV was a global hit and landed in the United States in 2018. The niche automaker recently unveiled an updated Outlander PHEV with increased electric range (38 miles), a third row and improved styling and improved maneuverability.
"We basically invented the segment," Cason Grover, director of product planning for Mitsubishi Motors North America, told ABC News. "The Outlander was a huge success for us, surprising a lot of people. It put us on a really good path."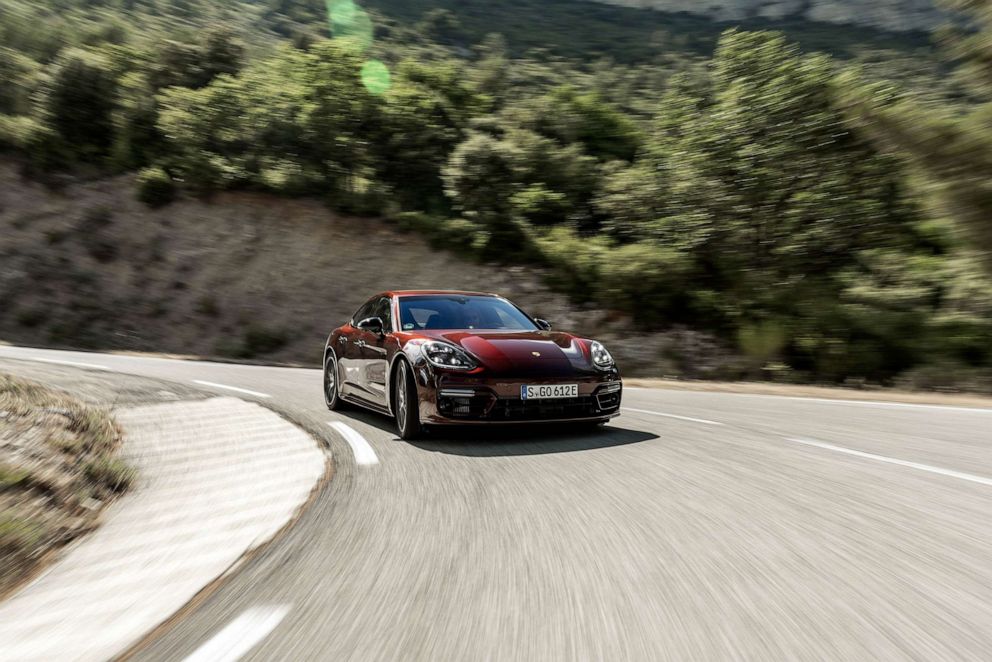 Grover touted the "surprising acceleration" of PHEVs, adding that electrification "brings many benefits." He agreed that pairing a gasoline engine with an electric motor eliminates fears drivers share about electric vehicles.
"It's nice to have this ability to go long distances with an internal combustion engine," he said.
Luxury automakers like BMW, Porsche and Bentley have also been making PHEVs for years. BMW recently added the XM, a high-performance plug-in hybrid SUV that produces a combined 644 horsepower and 590 lb-ft of torque from a twin-turbo V8 engine and an electric motor.
The fashionable SUV can travel 30 miles as an electric vehicle before the 4.4-liter engine kicks in. Additionally, the battery charges from zero to 100% in 3.25 hours, according to BMW.
Bentley combines a turbocharged V6 engine with an electric motor in its Bentayga and Flying Spur plug-in hybrids. The vehicles are powered by an 18.0 kWh lithium-ion battery that can be recharged in as little as two and a half hours. Electric-only range on the Bentayga hybrid is at least 28 miles; the Flying Spur hybrid gets 25 miles in EV Drive mode.
German automaker Porsche is selling more plug-ins overseas, but the company's all-electric Taycan has actually boosted interest in the company's hybrids in the United States, according to a spokesperson. Porsche launched the Panamera E-Hybrid in 2013, followed by the Cayenne E-Hybrid a year later.
"The Taycan acted as a beacon and drew the attention of non-traditional Porsche customers to the availability of a range of PHEV models," the spokesperson told ABC News.
E-Hybrids have an EPA-tested range of 15 and 14 miles.
"In the real world, drivers found they would get 20% more range than stated," the spokesperson said.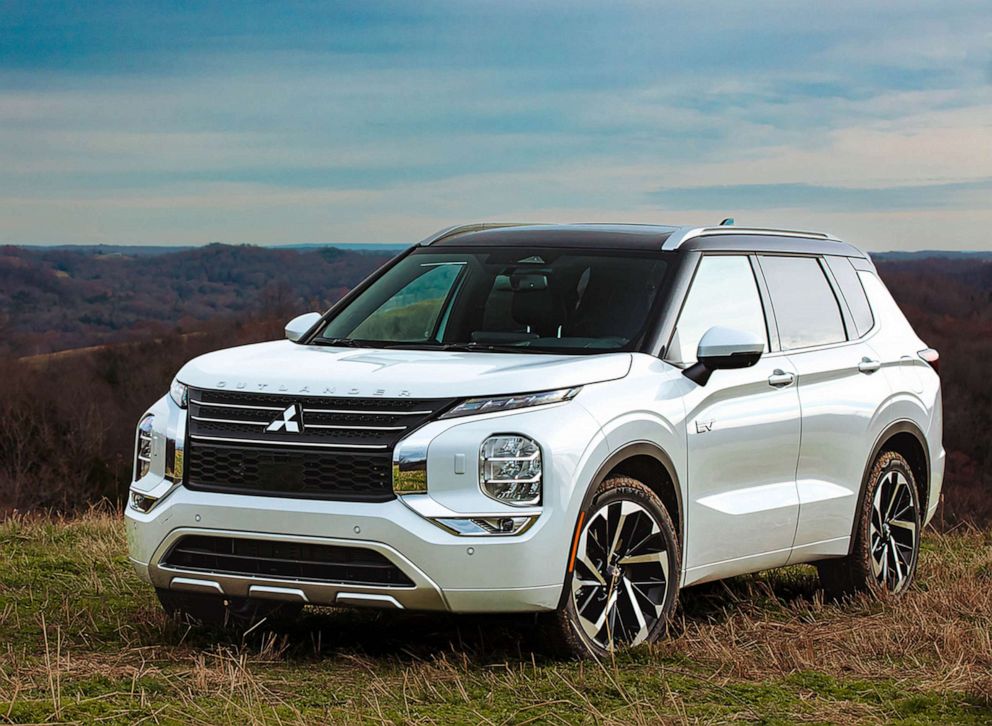 Plug-ins are also beginning to revolutionize the world of supercars. Ferrari's SF90 Stradale combines a twin-turbo V8 with three electric motors, giving the car aphrodisiac qualities and breathtaking acceleration.
McLaren's Artura, the British brand's new plug-in hybrid, offers sleek styling, scintillating performance and insane speeds with minimal to zero emissions. Owners can drive in silence for 19 miles before the twin-turbo V6 engine wakes up.
Nicolas Brown, McLaren's president of the Americas, said customers are not yet demanding a pure electric vehicle.
"We're focused on high-performance hybrids," he told ABC News. "This hybrid ticks all the boxes and the driver experience is not compromised. The battery technology is not there yet to have a true all-electric track car."
Brauer expects the electric range of PHEVs to increase in the coming years, with 100 miles a real possibility. Now automakers need to do more to educate motorists about these vehicles, he argued.
"It's unfortunate that the average consumer isn't more aware of plug-ins," he said. "If you look at all the pros and cons of transmissions, PHEVs would be that much more popular."